Welcome to my site! I am finally getting around to posting some things that I have done. I am going to start with some Halloween invites I did for a party that my girlfriend and I threw last Halloween.
The invites were based on our two dogs: Chunk (as Loki) and Judge (as Thor). Depending upon which invite was received determined which team you were on for the HEROES VS VILLAINS party. The art was made in Photoshop and then laid out in illustrator. Below is a smaller jpg of just the art.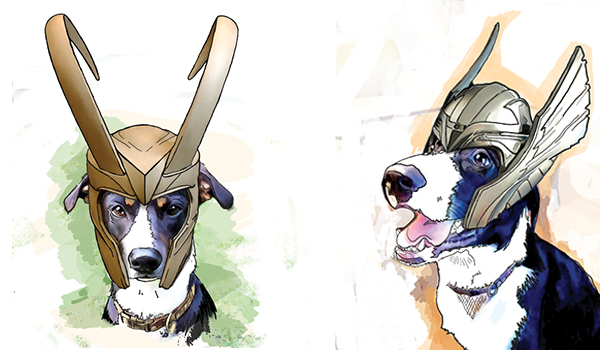 Maybe I can illustrate your pet next?